Our Best Seller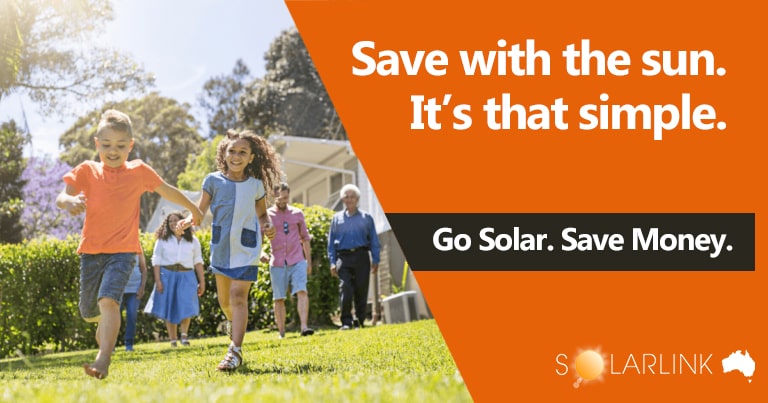 A 6.6kW solar system is a great choice for a residential home. The average Australian household utilizes about 16kWh a day. On average, a 6.6kW system produces about 28.38kWh over the course of a day. While the system will produce more electricity on a sunny day, your electricity bills will probably not be eliminated completely as much of a typical households electricity usage happens in the evening and night time. So – Why should you install a 6.6kW system? Well, while you're at work, you can export surplus solar generation to the grid and you will be paid a Feed in Tariff. It is also ideal for those working from home and planning to use energy throughout the day. Alternatively, you could install a hybrid solar system (this system includes battery storage) to store your surplus solar generation and use it in the evenings and at night.
If you feel like a 6.6kW system is right for you, please call our friendly staff, who will be happy to assist you in breaking down your needs in order to select the right solution for your home.
6.6kw Solar System
Ideal solution for small houses
What's Included
Bloomberg Listed Tier 1 High Efficiency Solar Panels

CEC - Approved Inverter
Average Yearly Output
Roof Area Required
Choose Your Solar System Package
OR
View some of our competitive solar packages below. All include Bloomberg listed tier 1 solar panels and high-efficiency solar inverters. So you can be sure to get the most from your roof space. Want more control over your solar system? We also allow you to design your own.
So make a change, and go solar in the Western Australia.
3kW Solar System
Ideal solution for small houses
What's Included
Bloomberg Listed Tier 1 High Efficiency Solar Panels

CEC - Approved Inverter
Average Yearly Output
Roof Area Required
4kW Solar System
Ideal solution for small houses
What's Included
Bloomberg Listed Tier 1 High Efficiency Solar Panels

CEC - Approved Inverter
Average Yearly Output
Roof Area Required
5kW Solar System
Ideal solution for small houses
What's Included
Bloomberg Listed Tier 1 High Efficiency Solar Panels

CEC - Approved Inverter
Average Yearly Output
Roof Area Required
6kw Solar System
Ideal solution for small houses
What's Included
Bloomberg Listed Tier 1 High Efficiency Solar Panels

CEC - Approved Inverter
Average Yearly Output
Roof Area Required
10kW Solar System
Ideal solution for small houses
What's Included
Bloomberg Listed Tier 1 High Efficiency Solar Panels

CEC - Approved Inverter
Average Yearly Output
Roof Area Required
15kW Solar System
Ideal solution for small houses
What's Included
Bloomberg Listed Tier 1 High Efficiency Solar Panels

CEC - Approved Inverter
Average Yearly Output
Roof Area Required