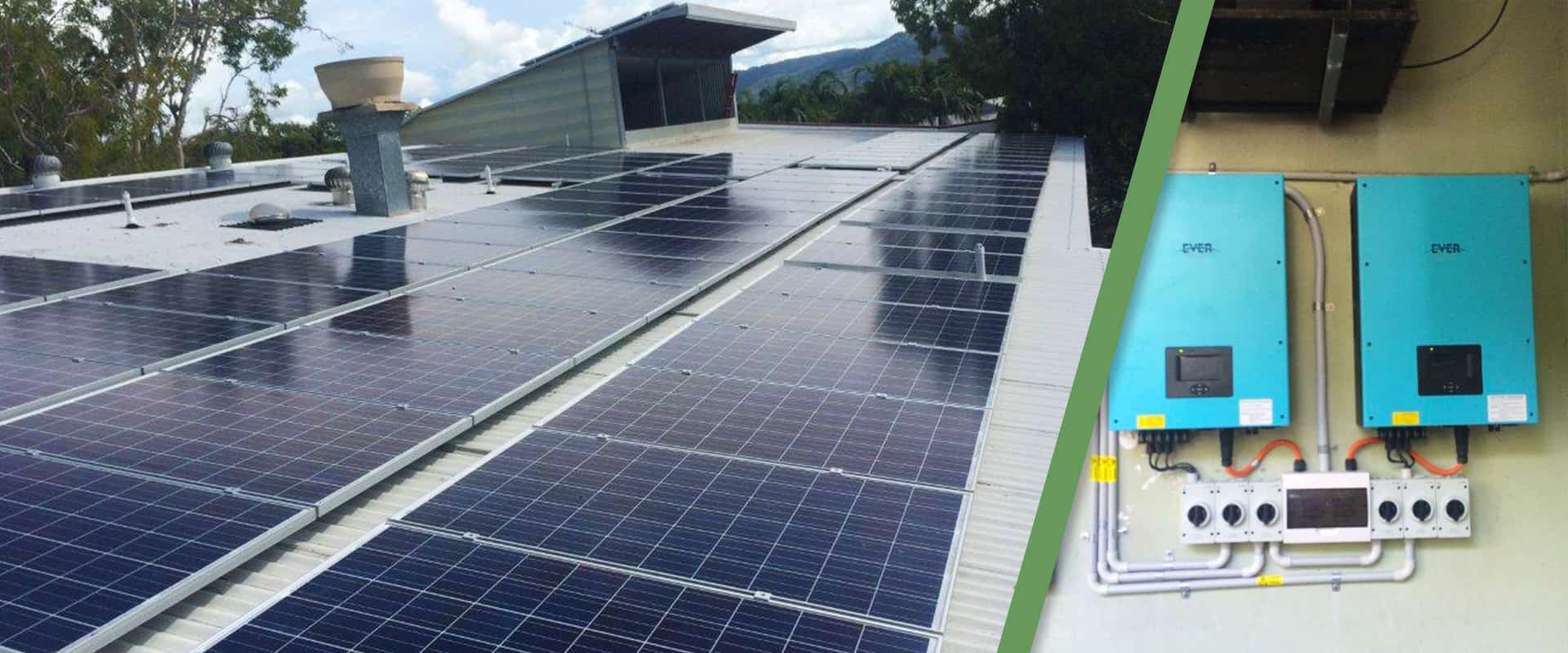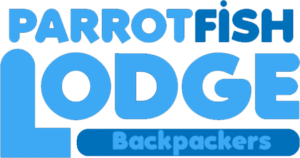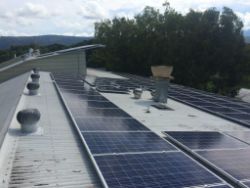 Parrotfish Lodge is located in far north tropical Queensland just near the Daintree Rainforest and the Great Barrier Reef. Port Douglas is ranked number 3 on Australian Travelers Magazine list of 100 best towns in Australia. Port Douglas receives an influx of tourists and backpackers during the holiday season and Parrot Fish Lodge is ready to accommodate both locals and international tourists from around the world at their renowned Lodge and sought after hostel. In order to economize on their power bills, Parrot Fish Lodge chose Solar Link Australia to supply all their commercial solar needs and we can help your business too.
Given the ever increasing cost of power, Parrot Fish Lodge called on Solar Link Australia's expertise to provide a power saving Solar Power Solution. Parrot Fish Lodge elected to install 120 x Solar PV Modules (30Kw PVSystem) and 2x 15KW ZeverSolar inverters. The panels have a positive tolerance providing reliable output and a guaranteed tolerance of +3%. They also have high module efficiency of up to 15.22%. Moreover, they are certified to withstand 2400 Pa of wind and snow loads of up to 5400P as well as withstand a direct hail hit due to its tempered glass cover that is tested to TUV Standards (25mm diameter ice ball at 23.0m/s), keeping users worry-free at times of harsh weather.
ZeverSolar inverters are known as one of the leading brands in the industry. ZeverSolar (Owned by SMA – A German Company) are made to precision. They are robust in their build & offer unmatched after Sales Technical Support. Furthermore, with inbuilt communications functionality, Parrot Fish Lodge's commercial solar installation can be monitored via phone, tablet or laptop from anywhere in the world with a simple login.
Solar Link Australia is proud to supply & install the industry's leading brands to one of Queensland's leading providers of budget tourist accommodation. Parrot Fish Lodge will not only save money by using solar but is also leading the way in its social and corporate responsibility to reduce its own carbon footprint.
System Size

30kW

System Specs

2 x Zeversolar Inverters, 120 x 250W Solar Panels

Location

37 Warner Street, Port Douglas 4877, QLD

Annual Prod.

In Excess of 47 Megawatts

C02 Emissions Savings

54 Tonnes / year

ROI

3 Years