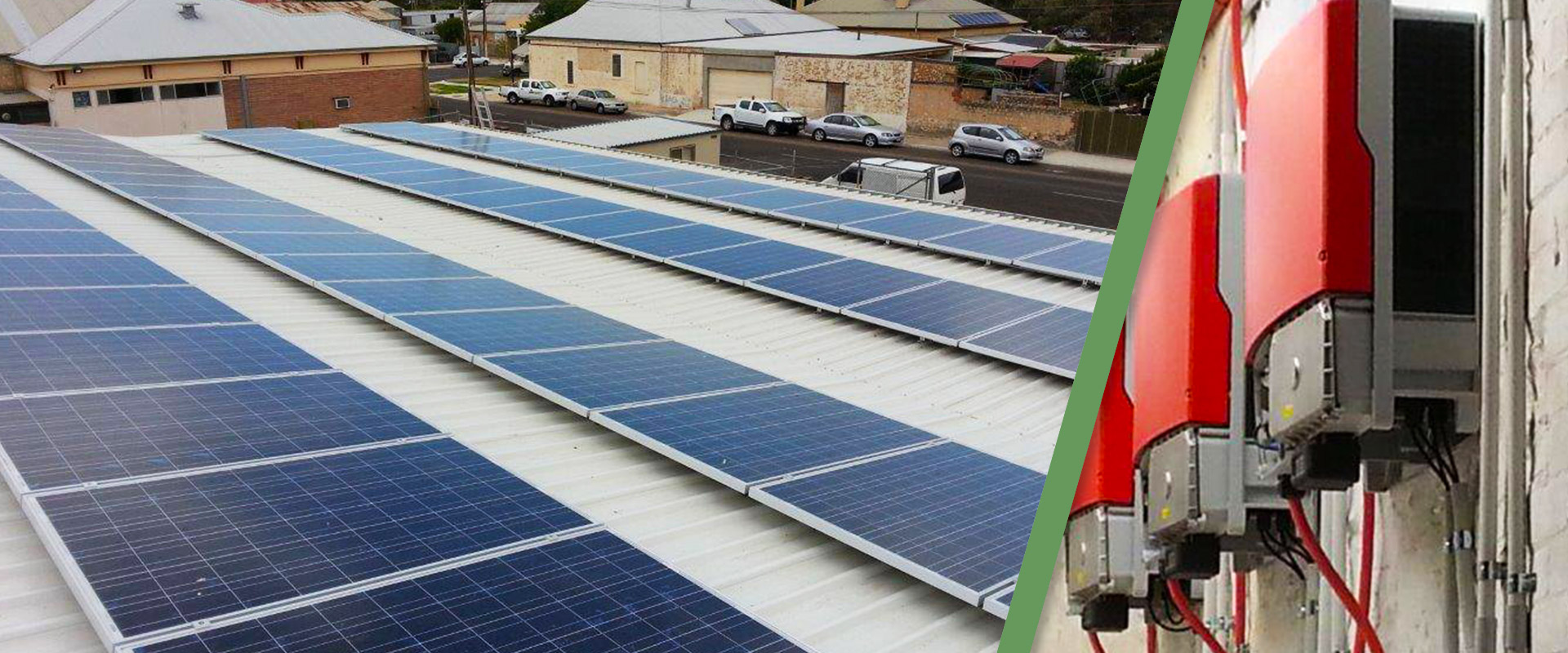 Mitre 10 is Australia's 2nd largest Retail Trade & Hardware Store Chain. Mitre 10 Stores are open throughout the day, with some of the 'Big Box' Mitre 10 Mega Stores using 100's of Kwh's of electricity per day. Electricity thus makes up a significant cost in the business and continues to increase. Which is why Mitre 10 contracted Solar Link Australia to install a 30kW Solar System. This allowed Mitre 10 to cut their expenditures all the while reducing their carbon output.
Sunny Tri-Power inverters are made in Germany for the utmost precision. They are robust in their build & offer inbuilt Wi-Fi functionality, meaning Mitre 10's commercial solar installation can be monitored via phone, tablet or laptop from anywhere in the world with a simple login.
Solar Link Australia is proud to supply & install the industry's leading brands to one of Australia's leading Retailers. Mitre 10 Tailem Bend will not only save save money by using solar but is also leading the way in its social and corporate responsibility to reduce its own carbon footprint.
System Size

30kW

System Specs

3 x Sunny Tri-Power 10kW 3 Phase Inverters & 120 x 250W Solar Panels

Location

105 Railway Terrace, Tailem Bend SA 5260

Annual Prod.

In Excess of 46 Megawatts

C02 Emissions Savings

55 Tonnes / year

ROI

3 Years